Day 6 of the Pre-tournament only had one game and that was the game between Team Finland and Team USA. Pekka Rinne started for Team Finland and Jonathan Quick started for Team USA.

T.J. Oshie opened the scoring for Team USA at the 1:08 mark of the 1st period. Ryan Kesler and Ryan McDonagh with the assist. There was no other scoring in the 1st period. Ryan Kesler scored at the 3:37 mark of the 2nd period to give Team USA a 2-0 lead. Blake Wheeler and Max Pacioretty. Derek Stepan scored to make the lead 3-0 at the 5:34 mark. John Carlson with the lone assist.

Team Finland would finally get on the board with a powerplay goal by Patrik Laine at the 11:22 of the 3rd period. Sami Vatanen and Aleksander Barkov with the assists. Jussi Jokinen would score at the 15:27 mark to bring the game within one. Rasmus Ristolainen with the lone assist. The game would end with the Score Team USA 3 Team Finland 2.

Pekka Rinne made 26 saves on 29 shots for Team Finland. Jonathan Quick made 30 saves on 32 shots. This is the last pre-tournament game for both teams.
Powered by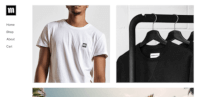 Create your own unique website with customizable templates.