The Pittsburgh Penguins played the Buffalo Sabres Saturday Night. Marc-Andre Fleury would start for the Penguins. Anders Nilsson would start for the Sabres. Tom Sestito, Steve Oleksy, and Patric Hornqvist would be scratches for the Penguins. Zach, Bogosian, Dmitry Kulikov, and Ryan O'Reilly would be scratches for the Sabres.

Trevor Daley would get called for hooking at 3:46 of the 1st period. William Carrier would score at 8:16 to give the Sabres a 1-0 lead. Taylor Fedun would have the lone assist. Sam Reinhart would get called for high sticking at 12:26. The Penguins would outshoot the Sabres 18 to 6.

Brian Dumoulin would get called for holding 16 seconds into the 2nd. Conor Sheary would get called for tripping at 9:25. Brian Dumoulin would get called for cross checking at 19:28. Buffalo would have 10 shots to 9 for the Penguins.

Cody Franson would get called for interference at 5:37 of the 3rd. Sidney Crosby score on the powerplay to tie the game 1-1. Chris Kunitz and Evgeni Malkin would have the assists. Jake McCabe, Brian Gionta, Chris Kunitz, and Evgeni Malkin would all get called for roughing at 14:08. The Penguins would have 16 shots to the Sabres 11 in the 3rd.The game would go into OT. No one would score in OT. The Sabres would have 6 shots to the Penguins 4. Cal O'Reilly would score in the 3rd round for the Sabres. Crosby, Malkin nor Letang would be able to score in the shootout and the Sabres would win 2-1.

Marc-Andre Fleury would make 32 saves on 33 shots. Sidney Crosby would have the lone goal for the Penguins. Chris Kunitz and Evgeni Malkin would each have an assist each. The Penguins would go 1 for 2 on the powerplay and kill off all 4 penalties. The Penguins sit at 11-4-3. The next game is Monday against the New York Rangers.
Powered by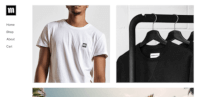 Create your own unique website with customizable templates.