The third day of the Tournament Round had 2 games. Team Europe vs Team Czech Republic and Team Russia vs Team North America

The first game was Team Europe vs Team Czech Republic. Jaroslav Halak started for Team Europe and Petr Mrazek started for Team Czech Republic. No scoring in the first period. Zdeno Chara would open the scoring at 10:05 of the 2nd to give Team Europe the 1-0 lead. Assists were from Thomas Vanek and Pierre-Edouard Bellemare. Jakub Voracek would score at 13:28 to tie the game up at 1. Michal Jordan and Milan Michalek with the assists. Mats Zuccarello would score at 2:17 of the 3rd period to give Team Europe a 2-1 lead. Halak with the lone assist. Martin Hanzal would tie the game at on the powerplay at 8:31 of the 3rd. The assists were by Vladimir Sobotka and Ales Hemsky. The game would go into overtime tied at 2. At the 2:16 mark of the overtime period Leon Draisaitl would score to give Team Europe the win. The lone assist was by Zuccarello. Halak had 28 saves on 30 shots. Mrazek had 38 saves on 41 shots.

The second game was Team Russia vs Team North America. Sergei Bobrovsky with the start for Team Russia. Auston Matthews would open the scoring for Team North America at 5:14 of the 1st period. Connor McDavid and Mark Scheifele with the assists. Team Russia would tie the game at 1 with a goal by Vladislav Namestnikov at 9:29 of the 2nd. Ivan Telegin and Artem Anisimov with the assists. Nikita Kucherov would give Team Russia the 2-1 lead at 10:19 of the 2nd. Nikolay Kulemin with the lone assist. Evgeny Kuznetsov would give Russia the 3-1 lead at 13:37 of the 2nd Artemi Panarin and Nikita Zaitsev with the assists. Vladimir Tarasenko made it 4-1 at 15:43 of the 2nd. The assists were by Pavel Datsyuk and Alex Ovechkin.

Matt Murray would be replaced in net by Pittsburgh Native John Gibson. Morgan Rielly scored at 17:56 of the 2nd to make the game 4-2. Ryan Nugent-Hopkins and Johnny Gaudreau with the assists. Nugent-Hopkins would score on the powerplay at 3:01 of the 3rd to bring Team North America within 1. Nathan Mackinnon and Colton Parayko with the assists. The Game would end Team Russia 4, Team North America 3. Bobrovsky would make 43 saves on 46 shots. Matt Murray would make 15 saves on 19 shots in 35:24 min of play. John Gibson made 6 saves on 6 shots in 22:14 of play.
Powered by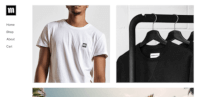 Create your own unique website with customizable templates.