Game 1 of the Final Series of the World Cup of Hockey was played between Team Canada and Team Europe tonight. Carey Price started for Team Canada. Jaroslav Halak started for Team Europe.

.

Brad Marchand started the scoring for Team Canada at 2:23 of the 1st period. Patrice Bergeron and Sidney Crosby with the assists. Steven Stamkos would make the game 2-0 at 13:20 of the 1st period. The lone assist was by Ryan Getzlaf. Team Europe's Tomas Tatar would make the game 2-1 at 7:00 of the 2nd period. Dennis Seidenberg and Anze Kopitar with the assists. Bergeron would score for Team Canada at 9:24 of the 3rd to make the game 4-1. Crosby and Marchand with the assists. Carey Price made 32 saves on 33 shots. Jaroslav Halak made 35 saves on 38 shots. Game 2 is on Thursday and it's win or go home for Team Europe.
Powered by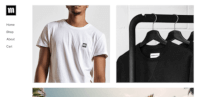 Create your own unique website with customizable templates.