The Pittsburgh Penguins would play a Stanley Cup rematch against the San Jose Sharks at home on Thursday. Marc-Andre Fleury would get the start for the Penguins. Martin Jones would start for the sharks. Conor Sheary, Kris Letang, and Sidney Crosby would be the scratches for the Penguins. Micheal Haley, Ryan Carpenter, and Dylan Demelo would be the scratches for the Sharks





No one would score in the 1st period. Brenden Dillon would get called for high sticking at 13:17 to give the Penguins a power play. Ian Cole would get called for interference at 1820 to put the Penguins a man short. The Sharks would out shoot the Penguins 10-6 in the first period.

The second period would start with Chris Kunitz going to the penalty box 56 seconds in for tripping. The penguins would kill off the penalty.Tomas Hertl would score at 5:04 to give the Sharks a 1-0 lead. Joe Pavelski and Brent Burns with the assists.Mikkel Boedker would go to the penalty box at 8:04 for holding. David Schlemko would get called for slashing at 12:48. Patrick Marleau would extend the Sharks lead to 2-0 at 16:15. Logan Couture would have the lone assist. The Sharks would out shoot the Penguins 17-4 in the 2nd period.

Evgeni Malkin would get called for tripping at 4:10 of the 3rd.Evgeni Malkin would put the Penguins on the board at 6:47. The goal would be unassisted. Scott Wilson would tie the game 2-2 at 9:01.Matt Cullen and Patric Hornqvist with the assists. Paul Martin would get called for delay of game at 10:17. Marc-Edouard Vlasic would get called for slashing at 12:54.Patric Hornqvist would score on the powerplay at 14:02 to give the Penguins a 3-2 lead. Phil Kessel and Evgeni Malkin with the assists. The Penguins would out shoot the Sharks in the 3rd 10-7.

Marc-Andre Fleury would make 32 saves on 34 shots. Evgeni Malkin and Patric Hornqvist would have a goal and an assist each. Scott Wilson would also score a goal. Matt Cullen and Phil Kessel would each have an assist. The Penguins next game is on Saturday against the Nashville Predators.
Powered by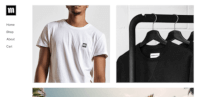 Create your own unique website with customizable templates.