The Penguins played the Anaheim Ducks on Saturday Night. Marc-Andre Fleury would start for the Penguins. Jonathan Bernier would start for the Ducks. Penguin scratches would be Sidney Crosby, Matt Murray, and Derrick Pouliot. Anaheim scratches would be Simon Despres, Emerson Etem, and Clayton Stoner

Ian Cole would open the scoring for the penguins at 11:46 of the 1st period. Trevor Daley and Evgeni Malkin would have the assists. Olli Maatta would get called for tripping at 12:52. Ian Cole would get called for Delay of Game at 12:56 to put the Penguins on a 5-3 penalty kill. Cam Fowler for score for the ducks on the powerplay at 14:13 to tie the game at 1. Ryan Getzlaf and Ryan Kesler with the assists. The penguins would be able to kill off the 2nd penalty. At 17:12 Nick Ritchie would get called for Holding to give the Penguins the power play. The Penguins would not be able to convert on the power play. The Penguins would out shoot the Ducks 21-16 in the 1st period.

Conor Sheary would score 2:03 into the 2nd period to give the penguins a 2-1 lead. Chris Kunitz and Matt Cullen with the assists. Nick Ritchie would go back to the box at 4:49 to give the Penguins another power play chance. The Penguins however would fail to convert on the powerplay. Jonathan Bernier would called for tripping at 7:30. The penalty would be served by Ryan Getzlaf. Phil Kessel would score on the powerplay to give the Penguins a 3-1 lead. Patric Hornqvist with the lone assist. Corey Perry would score at 10:27 to cut the Penguins lead to 3-2. Ryan Getzlaf would get the lone assist. Ian Cole Interference at 17:47 to put the Penguins down a man. The Penguins would kill off the penalty. The Penguins would out shoot the Ducks 13-6 in the second period.

The 3rd period would be a clean period with no goals and no penalties. The Ducks would pull the goalie to attempt to tie the game with no success. The Ducks would out shoot the Penguins in the 3rd period 14-11.





Marc-Andre Fleury would 34 saves on 36 shots. Jonathan Bernier would make 42 saves on 45 shots. Matt Cullen, Chris Kunitz,Evgeni Malkin, Patric Hornqvist, and Trevor Daley would finish the game with 1 assist each. Conor Sheary, Phil Kessel, and Ian Cole would finish with 1 goal each. The Penguins next game is on Monday against the Colorado Avalanche at the PPG Paints Arena.
Powered by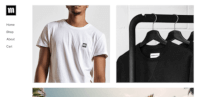 Create your own unique website with customizable templates.