The Penguins finished out their preseason today against the Columbus Blue Jackets. Marc-Andre Fleury would start in net for the Penguins. Sergei Bobrovsky started for the Blue Jackets. Sidney Crosby who was expected to play did not dress.





Marc-Andre Fleury would get called for Delay of game at 8:07 of the first period when he cleared the puck over the glass. Phil Kessel would serve the penalty. The Blue Jackets Cam Atkinson would get called for playing with a broken stick at 8:15 to make it 4 on 4. Carl Hagelin would get called for slashing at 8:26 to put the Blue Jackets back on the powerplay. The Blue Jackets would capitalize on the powerplay at 8:54 with a goal by Oliver Bjorkstrand. Alexander Wennberg and Zach Werenski with the assists. Bjorkstrand would get credit for a 2nd goal at 14:45 when the puck enter through a hole in the side of the net. The assist with by Wennberg and Matt Calvert. Atkinson would go back to the box at 16:30 for tripping.Penguins would have 10 shots to the Blue Jackets 7 in the 1st.

Olli Maatta would get called for high sticking at 4:33 of the 2nd period. Kris Letang would put the penguins on the board at 8:46. Scott Wilson and Chris Kunitz with the assists. Evgeni Malkin would tie the game at 11:35. Brian Dumoulin and Wilson with the assists. Brandon Saad would put the Blue Jackets back on top 3-2 at 14:52. Boone Jenner would give the Blue Jackets the 2 goal led at 18:15. Brandon Dubinsky and Atkinson with the assists. Columbus would get 20 shots on goal in the 2nd to pittsburgh's 5.





Scott Wilson would cut the led to 4-3 at 3:24 of the 3rd. Malkin with the lone assist. Calvert would score at 4:52 to give the Blue Jackets the 2 goal lead. David Savard and William Karlsson with the assists. The Penguins pulled Fleury with 2 minutes left to try and tie the game with no success. Pittsburgh would have 10 shots in the 3rd to the Blue Jackets 4.

Marc-Andre Fleury would make 26 saves on 31 shots in the loss. Sergei Bobrovsky would make 22 saves on 25 shots. The penguins would finish the preseason 3-3. The Penguins open the Regular season at home against the Washington Capitals on Thursday October 13.
Powered by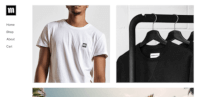 Create your own unique website with customizable templates.