The Penguins played against the Detroit Red Wings Wednesday Night in Pittsburgh. Marc-Andre Fleury started for the Penguins. Jared Coreau would start for the Red Wings. Phil Kessel and Evgeni Malkin made their Preseason debuts.

Detroit would get on the board first at 7:34 of the first with a goal by Gustav Nyquist. Assists were by Ryan Sproul and Andreas Athanasiou. Scott Wilson would get called for holding at 13:41. Tyler Bertuzzi would score on the powerplay for the Red Wings to give them a 2-0 lead. Riley Sheahan and Nyquist with the assist. Red Wings would have 12 shots in the period to Pittsburgh's 7.





Detroit's Teemu Pulkkinen would get called for slashing at 3:35 of the 2nd. The Penguins wouldn't scored on the powerplay but would get on the board at 6:12 with a goal by Carter Rowney. Olli Maatta and Scott Wilson with the assists. Detroit's Andreas would get called for high sticking at 7:09. Derrick Pouliot would end the Penguins powerplay prematurely at 8:15 with a holding penalty. The Red Wings would send Nick Jensen to the penalty box at 11:17 for delay of game. Chris Kunitz would get called for hooking at 13:17. Kris Letang would score short handed at 14:01 to tie the game at 2-2. Matt Cullen and Eric Fehr with the assists. The tie would be short lived though as Martin Frk would score on the powerplay to make it 3-2. Tyler Bertuzzi and Riley Sheahan with the assists. Detroit would regain the 2 goal lead at 1724 with a goal by Brendan Smith. Lone assists by Nyquist. Ryan Sproul of Detroit would get called for boarding at 18:12. Penguins would have 14 shots in the 2nd to Detroit's 13.





Ryan Sproul would go to the box again at 7:42 of the 3rd period for tripping. Nick Jensen would got to the box for interference at 12:38. Evgeni Malkin would get called for tripping at 12:45. Detroit's Xavier Ouellet would get called for cross-checking at 19:01. The Red Wings Steve Ott would add an empty net goal at 19:43. Brian Lashoff with the lone assist. The penguins had 11 shots to the Red Wings 5.





Marc-Andre Fleury would make 25 saves on 29 shots. Jared Coreau would make 30 saves on 32 shots. Penguins would finish 0 for 7 on the powerplay. The Penguins penalty kill was 2 for 4. The penguins finish the preseason on Saturday at home vs the Blue Jackets.
Powered by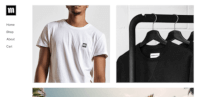 Create your own unique website with customizable templates.