The Pittsburgh Penguins played their 2nd preseason game tonight against the Blackhawks in Chicago. Tristan Jarry started in net for the Penguins. Scott Darling started in goal for the Blackhawks.





At 4:01 of the 1st Penguins Tom Sestito and Jordin Tootoo dropped the gloves. Tom Sestito was given a 10 minute Misconduct for instigating. The Penguins killed the penalty. It took the Penguins 10:23 seconds to record their first shot on goal. Dominik Simon would take an Interference penalty at 12:15 of the 1st. The pens would get an even up call at 13:17 to make it 4 on 4 hockey. The penguins would get an 58 second powerplay out of it. The pens would fail to score on the powerplay. The pens would end the period with 3 shots. The Blackhawks had 13.





2:31 into the 2nd period the pens would go on the powerplay for the 2nd time in the game. It would be a 4 minute double minor powerplay. The pens would then get a 2 minute 5-3 power play at 4:20 of the 2nd. Chris Kunitz would get called for slashing at 4:51 to make it a 4-3 power play. The pens looked good on the powerplay but were unable to capitalize on it. The Penguins looked better in the 2nd getting 23 shots in the 2nd to the Blackhawks 7.

In a surprising both teams kept their starting goalies in the crease to start the 3rd. 34 seconds into the 3rd period the Penguins would get another power play chance. Eric Fehr would get called for tripping at 1:36 to end the powerplay and make it 4 on 4 hockey for 58 seconds. The pens would get a second 4 on 3 powerplay at 2:11. The Penguins would finally get on the board with a power play goal by Chris Kunitz at 2:31. Trevor Daley and David Warsofsky. Jean-Sebastien Dea would be called for High-Sticking at 5:34. The pens would kill the penalty with no issues. Chris Kunitz would score his 2nd of the game at 9:19. Josh Archibald and Eric Fehr with the assists. The Blackhawks would pull the goalie with about a minute and half left to try to score. The pens would hold off to win 2-0.





Tristan Jarry looked good in his preseason debut making 30 saves in the shutout. Scott Darling would make 33 saves on 35 shots for Chicago. Penguins play the Blackhawks on Friday in Pittsburgh.
Powered by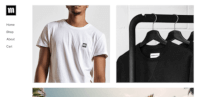 Create your own unique website with customizable templates.