The Pittsburgh Penguins started their preseason tonight with a Game against the Red Wings in Detroit. The new away jerseys look awesome. Marc-Andre Fleury started in net for the Penguins. Jimmy Howard started in goal for the Red Wings.





Scary moment early in the game as Detroit's Matthew Lorito drove into the net and caught Fleury's chin with a skate blade. Fleury would stay in the game for the first 2 periods before getting stitches. Detroit's Mitch Callahan scored a powerplay goal at 11:35 of the 1st to give the Red Wings the 1-0 lead. Louis-Marc Aubry and Daniel Renouf with the assists.

Mitch Callahan would score his 2nd of the game at 1:45 of the 2nd to give the Red Wings a 2-0 lead. Eric Tangradi and Lorito with the assists. Garrett Wilson would get the Penguins on the board at 10:16 of the 2nd period. The lone assist was by Justin Schultz. After the goal Detroit would replace Howard with Jared Coreau. Evgeny Svechnikov would score a powerplay goal at 14:41 of the 2nd to give Detroit a 3-1 lead. Mike Green and Riley Sheahan with the assists.





The 3rd period would start with Casey Desmith replacing Fleury in net for the Penguins. Wilson would get his 2nd goal of the game at 8:16 of the 3rd to make it a 3-2 game. Kevin Porter and Tom Kostopoulos with the assists. Detroit's Sheahan would make it 4-2 at 17:50 of the 3rd period. Gustav Nyquist and Darren Helm with the assists.

Penguins Fleury made 16 saves on 19 shots. He stated after the game that he didn't feel that wasn't the best he's felt in a game but that's why they play these games. Desmith made 4 saves on 5 shots. Hoping to see more of him in the next preseason game. The Penguins play the Blackhawks in Chicago tomorrow Night.
Powered by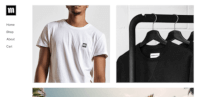 Create your own unique website with customizable templates.