​

The Pittsburgh Penguins (46-19-11) played at the New York Rangers(46-26-5) on Friday night. Matt Murray would start in net for the Penguins. Henrik Lundqvist would start in goal for the Rangers. Cameron Gaunce, Tom Sestito, Carl Hagelin, and Evgeni Malkin would be the scratches for the Penguins. Adam Clendening, Tanner Glass, Jimmy Vesey, Ryan McDonagh, Steven Kampfer, and Brandon Pirri would be the scratches for the Rangers.

Mika Zibanejad of the Rangers would get called for high sticking at 16:15 of the 1st period. Chris Kreider would get called for tripping at 18:37. The Penguins would out shoot the Rangers 15 to 8 in the 1st period.

Jake Guentzel would open the scoring for the Penguins 39 seconds into the 2nd. Sidney Crosby and Phil Kessel would get the assists. Nick Holden would get called for holding at 1:49. Sidney Crosby would score at 10:46 to make it 2-0 Penguins. Conor Sheary and Ron Hainsey would get the assists. Nick Holden would cut the lead to 2-1 at 19:33 with an unassisted power play goal. The Rangers would out shoot the Penguins 12 to 9 in the 2nd.

Bryan Rust would score at 6:46 of the 3rd to make it 3-1. Ian Cole would get the lone assist. Rick Nash would score at 8:50 to make it 3-2. J.T. Miller and Dan Girardi would get the assists. Justin Schultz would get called for Interference at 12:30. Chris Kreider would tie the game 3-3 at 19:48. J.T. Miller and Nick Holden would get the assists. The Rangers would have 10 shots to the Penguins 8 in the 3rd.

Both teams would have 3 shots in the overtime period. Phil Kessel and Sidney Crosby would score in the shootout. Matt Murray would stop Pavel Buchnevich's attempt and Mats Zuccarello would miss on his attempt to give the Penguins the 4-3 win.

The Penguins would go 0 for 3 on the powerplay and kill 1 of 2 penalties. Matt Murray would make 30 saves on 33 shots. Sidney Crosby would have a goal and an assist. Jake Guentzel and Bryan Rust would have a goal each. Conor Sheary, Phil Kessel, Ian Cole, and Ron Hainsey would each have an assist. The Penguins play the Carolina Hurricanes (35-27-14) on Sunday April 2.
Powered by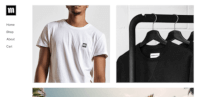 Create your own unique website with customizable templates.