The Pittsburgh Penguins (23-8-5) played the Carolina Hurricanes (15-11-7) on Wednesday night. Matt Murray would start for the Penguins. Cam Ward would start for the Hurricanes. Olli Maatta, David Warsofsky, and Tom Kuhnhackl would be scratches for the Penguins. Klas Dahlbeck, Andrej Nestrasil, and Justin Faulk would be scratches for the Hurricanes.

Elias Lindholm would score at 8:10 of the 1st to give the Hurricanes a 1-0 lead. Noah Hanifin and Ryan Murphy would get the assists.The Hurricanes would have 12 shots to the Penguins 9 in the 1st.

Sidney Crosby would score 26 seconds into the 2nd to tie the game at 1. Justin Schultz and Conor Sheary would have the assists.Lee Stempniak would score at 12:32 to make it 2-1. Teuvo Teravainen and Sebastian Aho would get the assists. The Hurricanes would have 14 shots to the Penguins 8 in the 2nd.

Marc-Andre Fleury would be in the net to start the 3rd period. Chris Kunitz would score at 1:59 to tie the game at 2. Phil Kessel and Nick Bonino would get the assists.Carl Hagelin would score at 15:45 to give the Penguins a 3-2 lead. Patric Hornqvist and Trevor Daley would get the assists. Carolina would have 19 shots to the Penguins 9 in the 3rd.

The Penguins would have no power plays or penalty kill opportunities in the game. Matt Murray would make 25 saves on 27 shots in 40 minutes of play. Marc-Andre Fleury would make 19 saves in the 3rd and get the win. Chris Kunitz, Carl Hagelin, and Sidney Crosby would each have a goal. Nick Bonino, Conor Sheary, Patric Hornqvist, Phil Kessel, Justin Schultz, and Trevor Daley would have an assist each. The Penguins play the Montreal Canadiens (21-9-4) on Saturday.
Powered by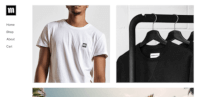 Create your own unique website with customizable templates.