The Pittsburgh Penguins (20-7-4) played the Toronto Maple Leafs (11-11-7) on Saturday night. Marc-Andre Fleury started for the Penguins. Frederik Andersen would start for the Maple Leafs. Chad Ruhwedel, Trevor Daley, and Tom Kuhnhackl would be scratches for the Penguins. Frank Corrado, Josh Leivo, and Martin Marincin would be scratches for the Maple Leafs

The Penguins would have a scare early in the game as Marc-Andre Fleury would take a stick to the neck at 1:59 of the 1st. Matt Murray would take over in net as Fleury was looked at. Ian Cole would get called for holding at 4:44. Marc-Andre Fleury would come back into the game at 11:14. William Nylander would get called for hooking at 11:40. Evgeni Malkin would score on the powerplay at 12:51 to give the Penguins a 1-0 lead. Justin Schultz and Sidney Crosby would have the assists. Nikita Zaitsev would score at 13:05 to tie the game at 1. Mitchell Marner and James Van Riemsdyk would have the assists. Toronto would have 14 shots to the Penguins 13 in the 1st.

Derrick Pouliot would get called for Cross Checking at 15:08 of the 2nd. Conor Sheary would get called for slashing at 18:03. The Maple Leafs would have 19 shots to the Penguins 10 in the 2nd. Matt Hunwick would get called on a double minor for high sticking at 5:18 of the 3rd. Nikita Soshnikov would get called for delay of game at 7:11. The Penguins and Maple Leafs would have 11 shots each in the 3rd.

Jake Gardiner would score 2:00 into Overtime to give the Maple Leafs the 2-1 win. Mitchell Marner would have the lone assist. Marc-Andre Fleury would make 41 saves on 43 shots. Matt Murray would make 6 saves on 6 shots. The Penguins would go 1 for 4 on the powerplay and kill all 4 penalties. Evgeni Malkin would have a goal. Sidney Crosby and Justin Schultz would have an assist each. The Penguins next game is Tuesday vs the New York Rangers (21-10-1).
Powered by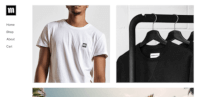 Create your own unique website with customizable templates.