The Pittsburgh Penguins (20-7-3) played the Los Angeles Kings (15-12-2) on Friday night. Matt Murray would start for the Penguins. Peter Budaj would start for the Kings. Eric Fehr, Kris Letang, and Steve Oleksy would be the scratches for the Penguins. Devin Setoguchi, Andy Andreoff, and Kevin Gravel would be the scratches for the Kings.

Trevor Toffoli would get called for slashing at 12:08 of the 1st period. The Kings would get called for too many men on the ice. The penalty would be served by Nic Dowd. Matt Greene would get called for slashing at 19:22. The Penguins would have 10 shots to the Kings 6 in the 1st.

Jordan Nolan would get called for goaltender interference at 5:07 of the 2nd. The Penguins would have 20 shots to the Kings 8 in the 2nd.

Chris Kunitz would get called for holding at 12:20 of the 3rd. The Kings would have 11 shots to the Penguins 9 in the 3rd. Tyler Toffoli would score 1 minute into overtime to give the Kings the 1-0 win. Alec Martinez and Tanner Pearson would have the assists.

The Penguins would go 0 for 4 on the powerplay. They would go 1 for 1 on the penalty kill. Matt Murray would make 27 saves on 28 shots. The Penguins (20-7-4) play the Toronto Maple Leafs (11-11-7) on Saturday.
Powered by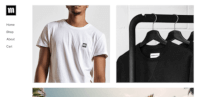 Create your own unique website with customizable templates.