The Pittsburgh Penguins played the Edmonton Oilers Tuesday night. Matt Murray would start for the Penguins. Cam Talbot would start for the Oilers. Tom Kuhnhackl, Steve Olesky, and Chad Ruhwedel would be scratches for the Penguins. Taylor Beck, Zack Kassian, and Dillon Simpson would be scratches for the Oilers. This would be the first meeting of McDavid and Crosby.

Conor Sheary would open the scoring at 1:57 of the 1st to make it 1-0 Penguins. Bryan Rust with the lone assist.Kris Letang would get called for hooking at 6:21. Eric Gryba would get called for Interference at 9:01. Jordan Eberle would at 14:23 to tie the game at 1-1. Connor McDavid and Patrick Maroon with the assists. Patrick Maroon would score at 17:18 to make it 2-1 Oilers. Connor McDavid and Jordan Eberle with the assists. Matthew Benning would get called for Hooking at 19:00. Edmonton would out shoot the Penguins 11-9 in the 1st.

Jordan Eberle would score his second of the game at 3:20 of the 2nd period to make it 3-1. Connor McDavid would get the lone assist. Carl Hagelin would score at 12:08 to make it 3-2. Patric Hornqvist and Trevor Daley would have the assists. The Penguins would out shoot the Oilers 14-12 in the 2nd period.

Evgeni Malkin would score at 5:33 of the 3rd to tie the game 3-3. Phil Kessel and Chris Kunitz with the assists. Patrick Maroon would get called for high sticking at 14:28. The Penguins would get called for to many men on the ice at 15:43. Conor Sheary would serve the penalty. Conor Sheary would score unassisted at 18:18 to put the Penguins on top 4-3. The Penguins would out shoot the Oilers 9-5 in the 3rd.

Matt Murray would make 25 saves on 28 shots. Conor Sheary would have 2 goals. Carl Hagelin and Evgeni Malkin would have a goal each. Chris Kunitz, Bryan Rust, Patric Hornqvist, Phil Kessel, and Trevor Daley would each have an assist. The were 0 for 3 on powerplay and 2 for 2 on the penalty kill. The Penguins currently sit 9-2-2. The Penguins next game is Thursday against the Minnesota Wild.
Powered by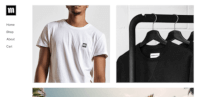 Create your own unique website with customizable templates.