The Pittsburgh Penguins played the Anaheim Ducks Wednesday night. Matt Murray would get his 1st start of the season for the Penguins. John Gibson would start for the Ducks. David Warsofsky and Tom Kuhnhackl would be the scratches for the Penguins. Korbinian Holzer, Ryan Getzlaf, and Nick Ritchie would be the scratches for the Ducks. Kris Letang would return to the lineup for the Penguins.

Evgeni Malkin would open up the scoring at 7:41 of the 1st to give the Penguins the 1-0 lead. Phil Kessel and Chris Kunitz with the assists. Matt Cullen would score at 10:24 to make it 2-0. Tom Sestito and Eric Fehr with the assists. Chris Kunitz would get called for slashing at 14:48 to put the Penguins on the penalty kill. Cam Fowler would score at 15:49 on the powerplay to make the game 2-1. Sami Vatanen and Ryan Kesler with the assists. The Ducks would out shoot the Penguins 13-6 in the 1st period.

Antoine Vermette would get called for holding 39 seconds into the 2nd to put the Penguins on the powerplay.The Penguins would not be able to convert on the powerplay. At 9:39 Tom Sestito and Jared Boll would both get 5 minutes for fighting. Tom Sestito would also get a penalty for holding that Scott Wilson would serve. Bryan Rust would score at 16:42 to make it 3-1. Nick Bonino and Kris Letang with the assists. Evgeni Malkin would get called for interference at 19:03. Andrew Cogliano would get called for embellishment at the same time. Scott Wilson would get called for Roughing at 19:05. Ryan Kesler would get called for tripping at 19:57. The Penguins would out shoot the Ducks 21-7 in the 2nd period.

Kris Letang would score on the powerplay at 1:27 of the 3rd to make it 4-1. Justin Schultz with the lone assist. Clayton Stoner would get called for tripping Scott Wilson on a breakaway giving Wilson a penalty shot at 2:45. Scott Wilson would hit the goal post on the penalty shot. Patric Hornqvist would score at 7:14 to give the Penguins a 5-1 lead. Sidney Crosby and Carl Hagelin with the assists. Sami Vatanen would get called for hooking at 14:03. The Ducks would out shoot the Penguins 13 to 7 in the 3rd period.

Matt Murray would stop 32 of 33 shots. Kris Letang would have a goal and an assist. Bryan Rust, Evgeni Malkin, Patric Hornqvist, and Matt Cullen would each have a goal. Nick Bonino, Chris Kunitz, Eric Fehr, Tom Sestito, Carl Hagelin, Phil Kessel, Sidney Crosby, and Justin Schultz would each get an assist.The Penguins record is 7-2-1. The Penguins Play the LA Kings on Thursday night.
Powered by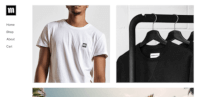 Create your own unique website with customizable templates.