The fifth day of the Tournament Round had 2 games. Team North America vs Team Sweden and Team Europe vs Team Canada.





The first game was Team North America vs Team Sweden. John Gibson started for Team North America. Henrik Lundqvist started for Team Sweden. Team North America's Auston Matthews opened the scoring :30 into the game. Morgan Rielly and Connor McDavid with the assists. Pittsburgh native Vincent Trocheck would score at 1:35 of the 1st to make it 2-0 North America. Assists were by Shayne Gostisbehere and Jack Eichel.Filip Forsberg scored for Sweden to make it 2-1. Patric Hornqvist and Nicklas Backstrom with the assists. Johnny Gaudreau score at 13:57 of the 1st to make it 3-1 for Team North America. Gostisbehere with the lone assist. Sweden's Backstrom scored at 16:28 to make the score 3-2. Forsberg and Erik Karlsson with the assists.

No scoring was done in the second period. Patrik Berglund would tie the game 3-3 at 6:50 of the 3rd. Karlsson and Carl Soderberg with the assists. The game would go into overtime. Nathan Mackinnon would score at 4:11 of OT to give Team North America the 4-3 win. Gaudreau and Gostisbehere with the assists. John Gibson made 35 saves on 38 shots. Lundqvist made 45 saves on 49 shots.

The second game was Team Canada vs Team Europe. Corey Crawford started for Team Canada. Jaroslav Halak started for Team Europe. Sidney Crosby opened the scoring for Team Canada at 4:01 of the 1st period. Jay Bouwmeester with the lone assist.Jonathan Toews scored at 19:05 of the 1st to make it 2-0 Canada. Matt Duchene with the lone assist. Marian Hossa would score at 4:38 of the second to make it 2-1. Anze Kopitar and Christian Ehrhoff with the assists. Toews would score his second of the game at 14:48 of the 2nd to make it 3-1 Canada. Logan Couture with the lone assist.





Couture would make the score 4-1 Canada at 17:33 of the 3rd period. Toews and Marc-Edouard Vlasic with the assists. Crawford made 19 saves on 20 shots. Halak made 42 saves on 46 shots.
Powered by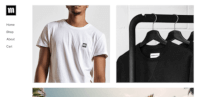 Create your own unique website with customizable templates.