The fourth day of the Tournament Round had 2 games. Team Sweden vs Team Finland and Team Canada vs Team USA

The first game was Team Sweden vs Team Finland. Henrik Lundqvist started for Team Sweden and Tuukka Rask started with Team Finland. No scoring in the first period. Anton Stralman opened the scoring for Team Sweden at 9:57 of the 2nd. Daniel and Henrik Sedin with the assists. Loui Eriksson would make it 2-0 with an empty net goal at 19:57 of the 3rd. The goal was unassisted. Lundqvist would make 36 saves in the shutout win. Rask made 27 saves on 28 shots.

Team Sweden plays Team North America on Wednesday. Team Finland plays Team Russia on Thursday

The second game was Team Canada vs Team USA. Carey Price with the start for Team Canada. Jonathan Quick with the Start for Team USA. Ryan McDonagh opened the scoring for Team USA ar 4:22 of the 1st. Derek Stepan and Patrick Kane with the assists. Matt Duchene would tie the game at 1 at 5:51 of the 1st. Marc-Edouard Vlasic and Joe Thornton with the assists. Corey Perry would put Team Canada up 2-1 at 6:05 of the 1st period. Assists by Logan Couture and Jonathan Toews. Duchene would score his 2nd of the game at 12:07 of the 1st to give Canada a 3-1 lead. The lone assist was by Brent Burns.

Patrice Bergeron scored at 8:50 of the 2nd to give Canada a 4-1 lead. The assists were by John Tavares and Alex Pietrangelo. T.J. Oshie would score at 17:28 of the 3rd to make bring the USA within 2 goals. The game would end Canada 4 USA 2. Price had 34 saves on 36 shots. Quick had 30 saves on 34 shots.

With the loss Team USA is eliminated from advancing in the tournament. They will play Team Czech Republic on Thursday to finish their Tournament play. Team Canada plays Team Europe on Wednesday.
Powered by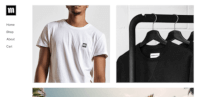 Create your own unique website with customizable templates.